Stores open now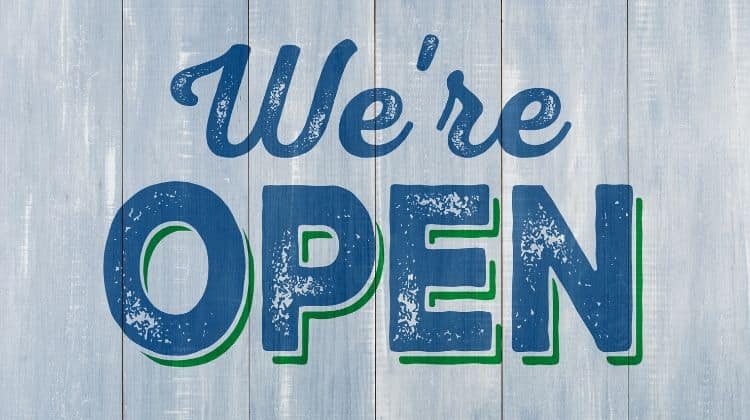 COVID-19 UPDATE
As the Queensland Government has now eased some restrictions and allowed non-essential shopping, some of our retailers have now re-opened.
We continue to remain committed to providing our community with quality goods and services which includes stores such as supermarkets, specialty food and clothing retailers, discount department stores, takeaway food, medical and pharmacies.
You can have confidence in Redbank Plaza, as we continue to be vigilant with our cleaning program. Our number one focus continues to be the health and wellbeing of our customers, retailers, employees and the communities where we live and work.
We also encourage customers to frequently wash their hands and continue to maintain social distancing when shopping at Redbank Plaza.
REVISED TRADING HOURS
Coles, Aldi, Kmart & Big W will be trading the hours below.
COLES                    Mon-Sat (7am-9pm), Sun (9am-6pm)
ALDI                        Mon-Sat (8.30am-8pm), Sat (8am-7pm), Sun (9am-6pm)
KMART                   Mon-Thurs (7am-9pm), Fri (9am-6pm), Sat (7am-8pm), Sun (9am-6pm)
BIG W                     M, Tu, W, F (9am-6pm), Thurs (9am-8pm), Sun (9am-5pm)
Speciality store opening times will vary and they are listed here.
EVERYONE WHO'S OPEN AT REDBANK PLAZA (updated as at 26 May)
SUPERMARKETS
SERVICES
TAKEAWAY FOOD & DRINKS
Aldi
Australia Post
Asian Delight
Coles
Collingwood Park News
Boost
Mister Minit
Chopstix
VARIETY
Police Beat
Ciscos Catch
Best & Less
Qld Transport
Donut King
Big W
Fusion Takeaway
EB Games
MEDICAL & HEALTH
Go Vita
Kmart
Go Vita
KFC
Mr Toys
Priceline Pharmacy
McDonald's
The Reject Shop
Redbank Plaza Medical
Origin Kebabs
Our Coffee
BANKS & FINANCE
HAIR & BEAUTY
Rashays
ANZ
Cosmetics Plus
Shikii Sushi
Bendigo Bank
Cornerstone Barbers
Subway
Casheezi
Grace Threading & Beauty
Sunshine Takeaway
CBA
Just Cuts
Thai Chuan Chim
ITP
Price Attack
The Coffee Club
Westpac
Stellar Hair
Topnotch Hair
PHONES & CASES
FASHION
ACME Mobile
Ally Fashion
HOMEWARES
JV Audio
Autograph
Bargain City
My Case
Connor
Loot
Optus
Jay Jays
The Furniture Club
Telstra
Legalized Printz

(opens 1/6)

Vodaphone
Lowes
JEWELLERY
Millers
Angus & Coote
SPORTING GOODS
Tiki Fashion
Prouds
Rebel
Urban Wear
TRAVEL
AUTO
OTHER
Helloworld
MyCar
BWS
Ultratune
Freechoice Tobacco
NAILS

NEW

Le Nails & Beauty

(opens 28/5)

COMMUNITY SERVICES
FOOTWEAR
Luminous Nails
Ipswich Library
Williams
My Nails
MASSAGE
Green Leaves

(opens 28/5)