Share the Dignity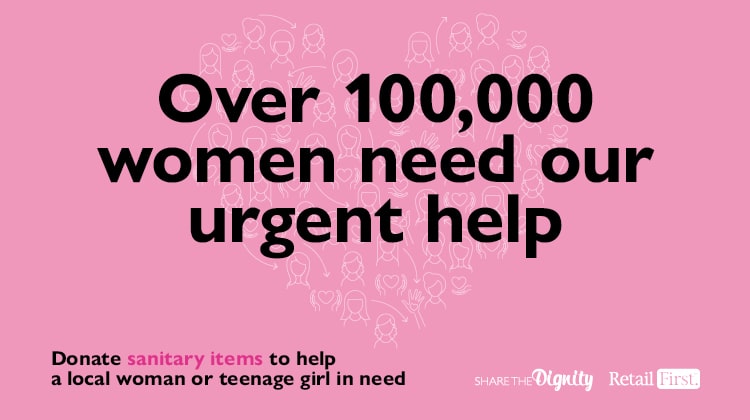 For the month of April we have partnered again with Share the Dignity to collecting donations of sanitary items to help local women and teenage girls in need.
Share The Dignity collects thousands of pads, tampons and personal hygiene products every YEAR for women experiencing homelessness and poverty. When you donate sanitary products to Share The Dignity, you're donating much more than pads and tampons. You're giving a woman experiencing homelessness or financial crisis the essentials, so she doesn't need to choose between food and dignity.
HOW CAN YOU HELP?
You can donate in our pink donation box located outside Coles. We encourage you next time you're doing your shopping, keep in mind: one box for me, one box for her. Imagine how many boxes you will be able to donate with us for the month of April.
Donate to a women's charity that makes a real, on-the-ground difference to homeless women and victims of domestic violence.