Craft @ Home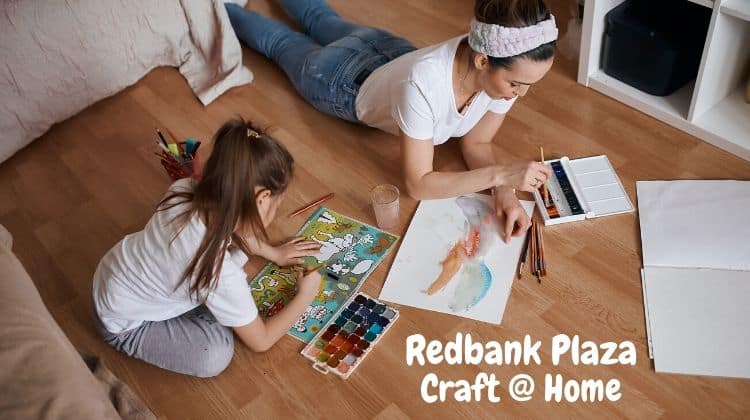 We've compiled all of the online Craft Activities we suggested over the last School Holidays here, so you can look back and complete any you would still like to do with the kids.
We will add to this list if we see any other cool ideas.
Looking forward to when we can welcome you back to Redbank Plaza for our weekly "Smarty Arty" Workshops at the Centre.
Until then happy crafting!
__________________________________________
SALT PAINTING click here
thanks to The Pinterested Parent
__________________________________________
SPONGE WATER BOMBS click here
thanks to Endlessly Inspired
__________________________________________
YARN WRAPPED CARDBOARD LETTERS click here
thanks to Art Bar Blog
__________________________________________
FLOWER PAPER PLATES click here
thanks to Laughing Kids Learn
__________________________________________
PAPER LANTERN click here
thanks to DLTK Kids
__________________________________________
AUSTRALIAN FLAG COLLAGE click here
thanks to Activity Village
__________________________________________
BOTANICAL WREATH click here
thanks to About the Garden Magazine
__________________________________________
PAPER FLOWER WREATH click here
thanks to Styles at Life
__________________________________________
TOY STORY ALIEN TOAST click here
thanks to Disney
__________________________________________
FINDING NEMO SMOOTHIE click here
thanks to Disney
__________________________________________
LIGHT UP MINI AQUARIUM click here
thanks to The Tiptoe Fairy
__________________________________________
JAZZY JELLYFISH DECORATIONS click here
thanks to Disney
___________________________________________
FINDING NEMO TERRARIUM click here
thanks to Disney
___________________________________________
SPARKLY BOOKMARKS click here
thanks to A Pumpkin and a Princess
___________________________________________