Free LIVE Entertainment!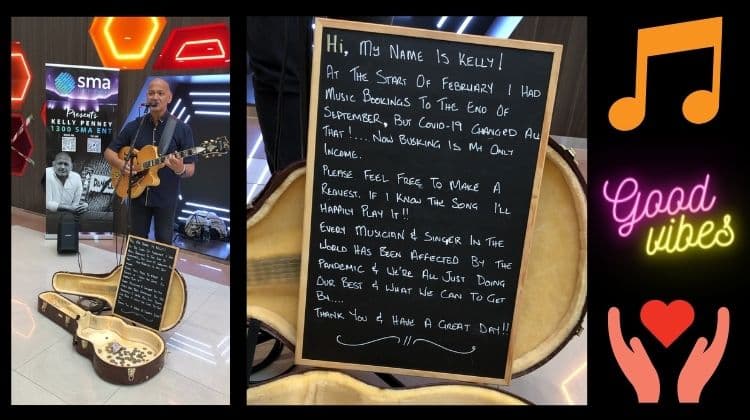 Many industries, friends and families have been affected by COVID-19 as we all know too well.  One area that has been hit really hard is the entertainment industry.
Pubs and clubs were shut by Government restrictions and musicians and artists, literally lost their income overnight.  They are not supported by job keeper and the venues they were performing in are still not back to normal.
We have been able to give them spaces throughout our shopping centre to perform, with an audience to listen and in return, we have been blessed with some beautiful, heart-warming music.
You'll find buskers throughout our centre each week.  If you are in a position to throw some coins their way, we know they'd greatly appreciate the support.
Thank you and thanks to SMA Entertainment for letting us give back.
#inthistogether