Children's Art Gallery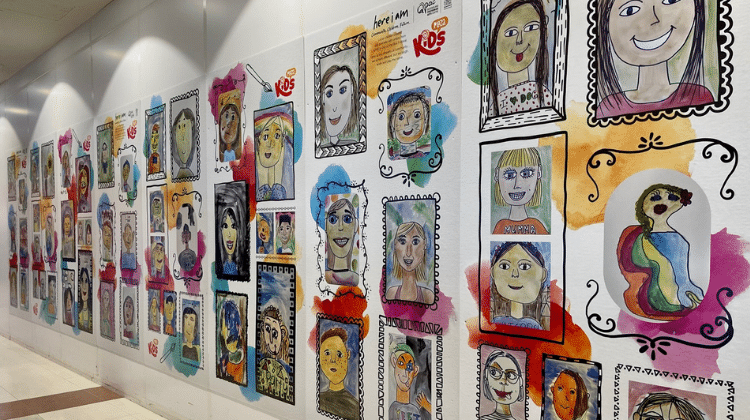 Community, Children, Future
Children in our community created self-portraits with artists from QPAC's "Out of the Box" Festival.
In January 2021, we ran "Here I Am" Art Workshops at The Plaza and we have turned the beautiful masterpieces created at this event, into a Children's Art Gallery around the centre.
We invite you to visit soon and enjoy their creations.
Look at the diversity of us … we all look different, but we laugh, smile and play the same.
You'll find the artwork at –
Level 1 Entry
Level 1 behind Travelator
Level 1 near Our Coffee
Level 1 near Reject Shop
Level 2 near JayJays
We hope you love it as much as we do!