Trading Hours
Monday

9:00 am - 10:00 pm

Tuesday

9:00 am - 10:00 pm

Wednesday

9:00 am - 10:00 pm

Thursday

9:00 am - 10:00 pm

Friday

9:00 am - 11:00 pm

Saturday

9:00 am - 11:00 pm

Sunday

9:00 am - 10:00 pm
Sundays and Public holiday hours will vary. Please check with individual stores to confirm times.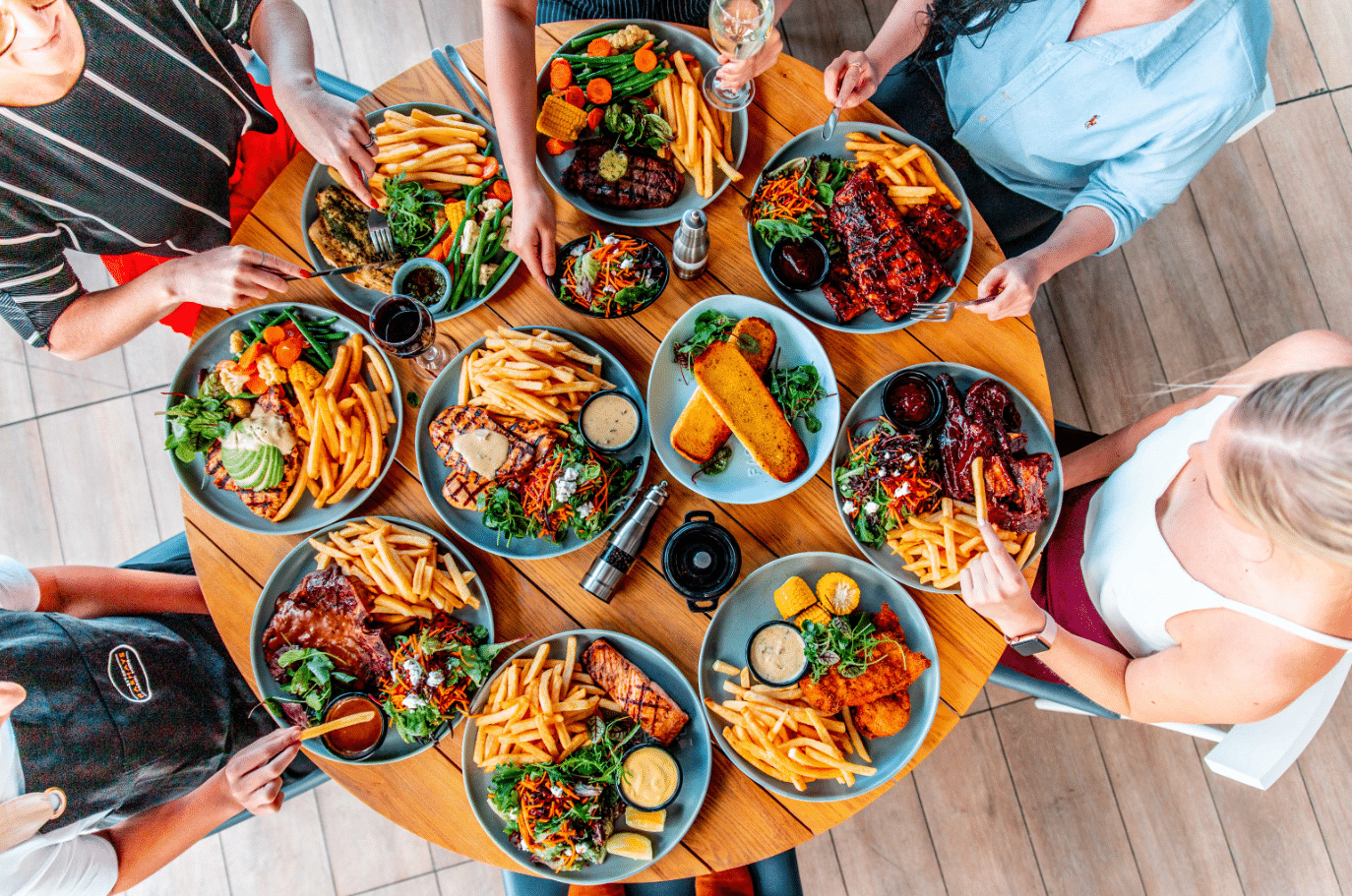 Whether you are fuelling up for a great day of shopping or looking for a fun place to relax with family and friends, RASHAYS® Redbank has got you sorted. Enjoy some of your favourites such as Schnitzel & Chips (with our signature creamy mushroom sauce), Beef Burger or Creamy Chicken Fettuccine.
Looking to finish on a sweet tooth, then don't forget to grab our Cheesecake with Nutella®.
RASHAYS® Redbank is the place to eat – open from 9am to 10pm daily, so feel free to enjoy an early lunch or late dinner. We've got something for everyone!